Yucoach revolutionizes traditional coaching processes by offering professional development processes:
Reliable: Professionals with proven quality.
Flexible: 100% online. It allows you to freely schedule the sessions and review the materials at any time.
Economic: with savings of up to 40% compared to traditional coaching.
Customized: We adapt our method in a limited time of 7 sessions.
<! - / wp: paragraph ->
Yucoach is a personalized professional development service for managers and employees, which helps you grow your company from the inside out . From within: generating trust in people, teams, to support talent and their well-being. Outward, increasing production and performance to improve customer satisfaction.
In Yucoach the owner of the process is your people (your client), who through the portal can access the audios, videos and reports of the 7 sessions with all their evolution of face to objectives.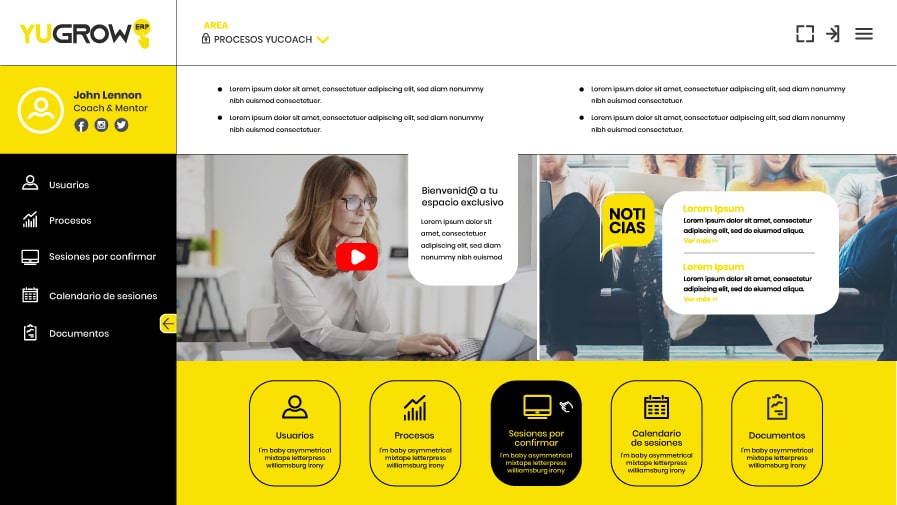 YUcoach is a personalized online coaching service for independent professionals or people who want to redirect or improve their career, which will help you and your business grow so that you can go further, in less time.
Behind YUcoach there is a team of professionals with extensive experience helping large and small companies from multiple sectors and has the support of the Autonomous University of Madrid.